"OUR" 18th Annual Congress Speakers
---

David J. Pesek, PhD ~ USA
Master of Ceremonies
ICI Founding President's Message

Dr. Pesek is heralded as "The New Pioneer in Iridology", and as "One of the World's Pre-eminent Iridologists" by leading natural health organizations. He has received numerous awards including the Dr. Ignatz Péczely Award in recognition of his contributions to the advancement of iridology worldwide. As an internationally recognized authority in the fields of iridology and human behavior, David shares his knowledge and wisdom through lectures, clinical practice and a seminar series that leads to a Diplomate of Holistic Iridology® credential. He also serves as the founding president of the International Institute of Iridology® and of the International College of Iridology®. David has created the premier event in the field entitled, "OUR" Annual International Integrative Healthcare and Holistic Iridology Congress™. This world class event is now in its 18th year.
Dr. Pesek is on the faculty of several institutions that teach natural and integrative medicine. He has educated students, practitioners and Diplomates of Holistic Iridology® in over 50 countries reaching all continents. For over 40 years, David's passionate, pioneering and visionary work is helping to bring about the renaissance and advancement of natural healthcare through his dedication to the wellness and spiritual enlightenment of humanity.
---
 Javier Echavarren Otin ~ Spain
Lecture: Evolution of Iris Signs in Multiple Reflex Iridology

The evolution (changes) of iris signs is one of the most exciting subjects of iridology. Working daily as an iridologist has allowed Javier to document with high quality photographs the changes that occur in the iris over the years. The different factors that affect each alteration are those that determine the characteristics of the iris sign that has manifested, and therefore, the speed of its evolution. This presentation will show, graphically, clinical examples, the factors that have influenced them, and their interpretation with "Multiple Reflex".
Javier I. Echavarren Otín is the author of the book, Multiple Reflex Iridology, along with his father F. Javier Echavarren (Naturopath). He has been photographing irises for 13 years, creating a database of thousands of people. This allows him to document his clinical work. He has taken part in international events, promoting his work in the USA, Italy, UK, Spain, Greece and Mexico. He holds a Diploma in Dietetics and Human Nutrition from the University of Navarra and continues to study Naturopathy, Acupuncture and Ayurveda techniques. Javier recently attended Dr. Pesek's advanced seminar in Holistic Iridology®.
---
Dr. Paul Ling Tai, DPM, FACFS, ABPS, ABAARM ~ USA
1. New Breakthrough FDA Non-Invasive Testing & Natural Treatment Protocol for Hypothyroid
2. Plant Based Bio-Hormone Protocol for Menopause, Andropause and Aging

Professor, Board Certified Surgeon, Chairman, President and International Lecturer, Dr. Paul Ling Tai is a well-respected authority on anti-aging and regenerative medicine, weight loss and obesity. Dr. Tai is an internationally recognized expert in herbal and cosmetic compound engineering, healthy aging skincare, non-invasive plastic surgery, skin restoration and skin fitness, and clinical research and development. He currently holds fourteen (14) U.S. Patents and is the author of 7 bestselling books. Dr. Tai is a medical consultant to thousands of Doctors on difficult cases globally, earning him the title of "a Doctor's Doctor" and the "Doctor of Last Resort."
1st Lecture: New Breakthrough FDA Non-Invasive Testing & Natural Treatment Protocol for Hypothyroid
As our body ages, we lose the essential energy our body needs to perform vital functions such as weight control, heart, liver, brain and even pain management. 93% of all diseases and health malfunctions are caused by inadequate production of thyroid hormone.
An advanced breakthrough has been made in a simplified, efficient and inexpensive test for Hypothyroid that doctors can do in-house and have a result within 5 minutes. You will learn how to implement it tomorrow, along with a step-by-step treatment protocol to reverse thyroid abnormality and permanently relieve symptoms of Hypothyroid, Hashimoto's Disease and Adrenal Fatigue.
2nd Lecture: Plant Based Bio-Hormone Protocol for Menopause, Andropause and Aging
Dr. Tai will share the secrets of plant extracts which help to rejuvenate men and women and eliminate Menopause and Andropause symptoms. His Protocol for a younger and stronger you is based on scientific research and successful clinical results of the thousands of patients worldwide that he has helped invigorate in the past years. Dr. Tai will speak on the importance of Saliva Hormone Testing as an effective, non-invasive, and simple technology to accurately measure the level of an individual's hormones such as: DHEA, Progesterone, Testosterone, Cortisol, Estriol, Estradiol and Estrone.
---
Dorte Bredgaard, DDS ~ Denmark
Lecture: The Secret Language of the Teeth –
Why It Can Make Sense to Have Dental Challenges

We are taught that sugar and poor brushing are responsible for dental diseases. That is a lie. Science never discovered the impact that emotions have on our teeth. Especially the emotions that we do not express. When we choose not to express ourselves and our deepest truth, that's when our dental health is challenged. Different emotions cause different diseases. Every disease arises from a basic emotion and on top of that we have different individual emotions. Heal the emotion and we heal the disease. It is as simple as that. This lecture will give the teeth a voice and you will discover how much they want to help.
Dr. Dorte Bredgaard has been a dentist since 1985. Very early in her career she started questioning science and the "truth" about what causes dental diseases. In 1995, she suddenly had two cavities, though she had always had excellent teeth. At that point, she knew she would have to find out why. That started a whole new approach and forthe last 12 years Dr. Bredgaard has successfully researched the connection between emotions and dental diseases. In 2010, she stopped treating symptoms and her focus today is on finding causes. She calls herself a spiritual dentist and an author.
---
Jeffrey Marrongelle, DC, CCN ~ USA
Lecture: The Truth about Water's Many Secrets – You Can't See What You're Not Looking For

Jeffrey L. Marrongelle is a Doctor of Chiropractic, and a Certified Clinical Nutritionist. He has been practicing homotoxicology and nutrition in connection with his practice for 30 years. Dr. Marrongelle has successfully integrated nutrition, herbal drainage remedies, and complex homeopathy with structural modalities to assist his patients with a wide-range of conditions.
Dr. Marrongelle is a graduate of Capital University of Integrative Medicine (CUIM) in Washington, D.C., and has completed a Doctorate of Integrative Medicine degree. He is a primary researcher in the effects of electromagnetic fields with the human physiology. He is frequently retained as a consultant and lecturer on nutrition and integrative medicine.
Dr. Marrongelle will be describing and detailing foundational biological functions which are disrupted by the influences of modern living. Consideration will be given to environmental toxicity, electromagnetic pollution and epigenetics in cellular physiology. Methods of assessment and interventions will be discussed and foundational therapies detailed. A specific interest will be the inclusion of iridology analysis as an assessment tool and outcome biomarker.
---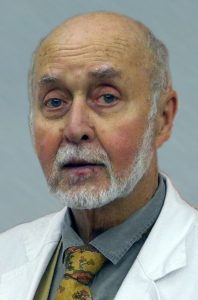 Prof. Serge Jurasunas, ND ~ Portugal
2017 Recipient
Lifetime Achievement Award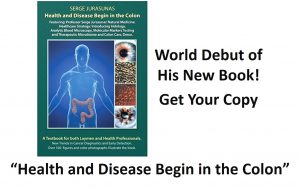 ---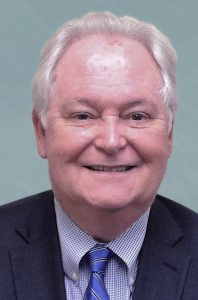 James H. Martin, ND, DCCN, DABCN ~ USA
Lecture: What is the Miracle Molecule?

The "Miracle Molecule" enhances mitochondrial number and function and stimulates stem cell release, health, and production. It is a natural substance that increases the length of telomeres which are essential to cellular health and longevity. This miracle molecule also supports immune system regulation and function and cardiovascular health. In addition, this molecule is highly beneficial in the healing of the following health issues: asthma, the nervous system, macrophages, tumor cells, apoptosis, endocrine imbalances, brain functions, diabetes, kidney functions, arthritic conditions, eyes, bacterial manifestations, sleep disorders, depression, memory loss, compromised bone density, pregnancy, stomach ulcers, and blemished skin.
James H. Martin N.D., D.C.C.N., D.A.C.B.N., F.A.A.I.M. is an established Clinical Nutritionist and retired Chiropractic physician who has been in practice for over 30 years. Dr. Martin is the director of a complementary/alternative family health facility, Nutrition Wellness Center, LLC in Sarasota, Florida.
Dr. Martin obtained his Doctorate in Naturopathic Medicine and is a Board Certified Naturopathic Physician. He is also Board Certified and has been awarded Fellow status in the American Association of Integrative Medicine, the highest honor awarded by the A.A.I.M.
Dr. Martin is the author of How Toxic Are You? The Solution to Body Pollution and has been featured on numerous television and radio programs and has had several nationally published articles. Dr. Martin is a visionary leader of natural health whose expertise and experience has brought alternative medicine to a recognized level of helping people to reach their goals of optimal health and well-being.
---
 Patrick K. Porter, PhD ~ USA
 Lecture: Activating the Brain's Natural Pharmacy – How Words Trigger Healing

In today's natural medicine practice, the key to success is providing a total wellness solution. This means providing services for all three types of stressors – the trauma, the toxins and the patient's thoughts. Most practitioners are great at two out of three, but are not fully equipped to address this triad of health. Many are exceptional at detoxifying the body, others deal well with the immediate trauma, but few address the patient's thoughts. In this session, you will learn from Dr. Porter's 30 years of running one the world's largest self-help franchises. Discover how your intention and its expression in words can trigger the epigenetic effect of healing. You will learn the magic questions that every practitioner needs to move a patient's thinking from an illness mindset to a healing mindset, along with other cutting-edge tools that help patients live their best lives ever, creating happy patients – and happy patients refer!
Patrick K. Porter, Ph.D. is developer of the BrainTap™ headset, technology distinctively designed to balance brain wave activity while activating the brain's neuroplasticity. More than 1300 health clinics worldwide use BrainTap to address the stress component of health and wellness. Dr. Porter has been featured in The Wall Street Journal, People,Entrepreneur and INC magazines and on ABC, NBC, CBS and the Discovery Channel. He is head of mind-based studies at Quantum University and is a licensed trainer of NLP. He is the author of six books including his popular Thrive in Overdrive, How to Navigate Your Overloaded Lifestyle.
---
Jason Rozin ~ Netherlands
Lecture: The Positive and Negative Roles of Proteins in the Body

We will cover the positive and negative roles proteins play in the body and learn about the many benefits found in the catalytic and digestive enzyme functions. We all know systemic and digestive enzymes are important but their clinical applications can be a bit of a mystery. Together, we will shed some "light" on this mystery for greater understanding.
Jason Rozin spent 10 years working in the financial industry before realizing his passion for quality health. He then earned a BHS in Integrated Medicine from Quantum University and has trained extensively in Functional Neurology, Functional Medicine, Applied Kinesiology, and Energy Medicine. Currently he is taking courses to complete his ND. Jason enthusiastically consults doctors on functional and energetic medicine. When not at work he enjoys spending time with his wonderful wife Babs and son Leo. Jason and his family live in Amsterdam.
---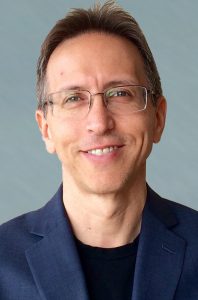 Robert Scott Bell, DA Hom ~ USA
Lecture: Healing with Hydrogen

How does molecular hydrogen play a vital role in antioxidant activation, inflammation reduction and pulmonary health? RSB will reveal the metabolic pathways of endogenous production and how supplementing with H2 from electrically enhanced water can bring the power to heal back to you, where it belongs.
-What is molecular hydrogen?
-How can H2 help me? How safe is hydrogen?
-How hydrogen helps the gut, including leaky gut, improper fermentation, etc.
-Presentation of clinical studies on molecular hydrogen: Including how hydrogen is a strategic anti-oxidant,
anti-cancer, diabetes, neurologic disorders, fatigue, auto-immune, leaky gut, etc.
In broadcast media since 1999, Robert Scott Bell, D.A. Hom. (American Academy of Clinical Homeopathy 1994) served on the board of the American Association of Homeopathic Pharmacists (1999-2001), and continues to provide direct support to those in need and works with physicians on their toughest cases. He personally overcame numerous chronic diseases over 26 years ago via natural medicine, organic whole foods, minerals, essential fats and the transformational power of belief. As a Homeopath, he has dedicated his life to revealing the healing power within us all. The Robert Scott Bell Show broadcasts LIVE from 7-9 PM Eastern M-F and Sundays 1-3 PM Eastern on Genesis Communications Network, with rebroadcasts via UK Health Radio, along with iTunes, Stitcher, tunein and SoundCloud.
---

Carlo Vargas, PhD ~ Mexico
Lecture: Microencapsulation and Liposomes: Nutrition Nanotechnology

Bioavailability is the capability of an ingested nutrient/compound/drug to reach the bloodstream in high enough amounts to be bioactive at the cellular level. One of the questions that has sparked scientists' minds since drugs were discovered is: How do we make this substance more bioavailable in the human body? One such technology that has given great results repeatedly and has been spreading widely is microencapsulation of nutrients in liposomes [from the Greek "lipo" (fat) and "soma" (body)]. There is a plethora of benefits to liposomes, from improving stability of unstable vitamins to increasing bioavailability of nutrients several fold. In this talk we will focus on the use of liposomal technology in the enhancement of a number of health related areas and how this technology is currently available all over the world.
Carlo Vargas is a Biochemist and he makes nutraceutical technology for the nutritional supplement industry, currently working at Kemed Chemical Industries in Tijuana, Mexico. Carlo has a BS in Clinical/Pharmaceutical Biochemistry, a MS in Marine Biotechnology. After, he acquired a position as Quality Systems Manager for Kemed Pharmaceutical, Carlo and his QA team successfully obtained a GMP license for the manufacturing of medications under COFEPRIS and the FDA. Carlo then went on to earn a PhD in Plant Science at the University of British Columbia, Canada. In 2014, he returned to Kemed where he is very proud to be part of a team that wants to pass along the philosophy of being a person that helps and contributes through their products and technology.
---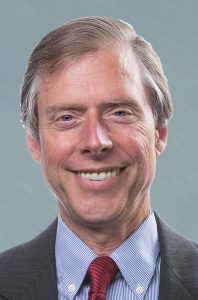 Stuart W. Titus, PhD ~ USA
Lecture: Medicinal Aspects of CBD and Cannabis

Dr. Stuart Titus will describe the science behind cannabinoids, including information relating to the endogenous cannabinoid system in his lecture. Discovered by science in the mid-1980's the endocannabinoid system (ECS) is far under-appreciated for its potential significance to overall health and wellness. With a huge number of receptor sites expressed throughout the human body, manipulation of this ECS holds great potential to support overall health and wellness. A characteristic of all mammalian creatures, there are also ECS support applications for our pets, as well as for farming. Around the globe, there is tremendous research taking place regarding cannabinoids. Dr. Titus will review some of the literature as well as future applications for cannabinoid-based therapeutics.
Stuart W. Titus, a former Wall Street Bond Trader and Underwriter for Credit-Suisse First Boston Corp, holds a PhD degree in Physiotherapeutics and has studied the British system, as well as various forms of electrical stimulation therapy as applied to the human body. A trained Acuscope / Myopulse practitioner, Dr. Titus worked with many professional sport athletes in his career in pain management and injury rehabilitation. Dr. Titus holds a Fellowship with both the Academy of Integrative Pain Management as well as American Association of Integrative Medicine. Currently he is the President and CEO of Medical Marijuana Inc. (OTC: MJNA) a US publicly traded organization, founded in March 2009. The company was the first to provide nutraceutical hemp-based Cannabidiol (CBD) product to US and world markets in mid-2012.
---
Spencer David Blackie, DPT, NMD, DipHIr ~ USA & Scotland
Lecture: An Existential Journey to the Heart through the Eyes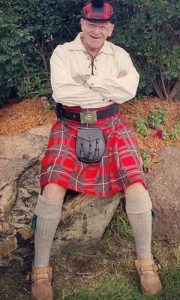 Dr. Blackie's presentation involves a review of recent scientific evidence that redefines the physical, emotional, mental, and spiritual impact of the heart as a primary endocrine organ that challenges the prominence of the pituitary as the "master gland", as an electromagnetic generator more powerful than the brain, as an organ of perception, interpretation, and communication.
Following 40 years in the fields of Physical and Occupational Therapies (B.S. in Occupational Therapy from Loma Linda University, M.A. in Occupational Therapy from USC, M.S. in Physical Therapy from Boston University, Doctorate in Orthopedic Manual Physical Therapy from University of St. Augustine), Dr. Blackie completed an additional Doctorate in Natural Medicine and opened his own practice, Natural Therapeutics, in 2004, combining his skills in OT/PT with natural modalities. Dr. Blackie earned his Diplomate of Holistic Iridology credential in 2006 and has been a member of the International College of Iridology for many years. He is currently pursuing Master Herbalist certification.
---

Andreas Marx, Hp, ND, DOM, LAc ~ Germany
Lecture: German Drainage Therapies Developed with Constitutional Iridology

Just recently Americans were introduced to German drainage therapies and are learning about the power of these new techniques. The word drainage means to increase circulation in specific organ systems of the body, which supports metabolic functions and elimination of metabolites and toxins. Dr. Marx will share some of the most effective German drainage protocols in his presentation.
In Monday's workshop, Dr. Andreas will teach the Nestmann protocols and formulas which were created by practitioners specialized in iridology. These therapies can be immediately applied in your practice and are an ideal adjunct to iridology. The presentation includes the following subjects, vitality (xenobiotic stress factors), Acid Re-flux, dysbiosis (fungal/ parasite) and practical clinical observations.
Dr. Marx is a German trained Naturopath, Doctor of Oriental Medicine and Licensed Acupuncturist. He trained under leading authorities in acupuncture, E.A.V., chelation, homeopathy, herbal medicine and other naturopathic disciplines. He is responsible for bringing German drainage protocols to North America. In 1983 Dr. Marx was invited to the United States specifically to lecture and present workshops in these fields. For many years his focus and studies have been clinical ecology, dysbiosis, parasites and fungal infections. He presently resides in Oregon.
---

Barry Kapp and Cynthia Olivera de Kapp ~ USA
Lecture: The Essence of Inner Vision ~ The Eyes are the Windows of the Soul

The iris's luminescence radiates our inner sense of wellbeing. Single pure plant & tree essences help to bring clarity to those willing to look within and work on their self-love, compassion & forgiveness. Essences are great allies in addressing the physical, emotional, mental and spiritual issues that people are struggling with today.
When harmony and healing occurs, the iris receives this inner light and reveals the harmony within. Our sharing today will help you to remember how to use a few essential oils to help you come back to your authenticity, your truth and your relationship to the natural world.
Barry Kapp, a Starseed, is the founder of Wisdom of the Earth; he is an accomplished healer/practitioner, who consults with clients on aromatherapy use for both humans and animals. Barry speaks and receives messages from the Plants and Trees and shares them with humans. Barry has studied and practiced herbology and aromatherapy for 55 years. He has authored three books, "Wisdom of the Earth Speaks", "WOTE Reference Guide", and co-authored "Voices of Light, Voices of Love" with his wife Cynthia and Audre Gutierrez.
Cynthia Olivera de Kapp is the Educational Director for Wisdom of the Earth. She is a Master Medicinal Aromatherapist and Spiritual Counselor and uses the medicinal essences to help cut old paradigms and patterns. Cynthia teaches workshops in rediscovering the juiciness of the feminine through sacred sexuality, movement and heart dreaming. She co-authored the book "Voices of Light, Voices of Love" with Barry Kapp and Audre Gutierrez. Her movement and empowerment work for woman can be found on www.innerlandscapework.com
---
2 Post Congress Workshops on
Monday, 
October 23rd, 2017
Flags designed by 3dflagsplus.com used with permission via CC attribution.