"OUR" 18th Annual Congress Speakers

David J. Pesek, PhD ~ USA
Lecture: ICI Founding President's Message

Dr. Pesek is heralded as "The New Pioneer in Iridology", and as "One of the World's Pre-eminent Iridologists" by leading natural health organizations. He has received numerous awards including the Dr. Ignatz Péczely Award in recognition of his contributions to the advancement of iridology worldwide. As an internationally recognized authority in the fields of iridology and human behavior, David shares his knowledge and wisdom through lectures, clinical practice and a seminar series that leads to a Diplomate of Holistic Iridology® credential. He also serves as the founding president of the International Institute of Iridology® and of the International College of Iridology®. David has created the premier event in the field entitled, "OUR" Annual International Integrative Healthcare and Holistic Iridology Congress™. This world class event is now in its 17th year.
Dr. Pesek is on the faculty of several institutions that teach natural and integrative medicine. He has educated students, practitioners and Diplomates of Holistic Iridology® in over 50 countries reaching all continents. For over 40 years, David's passionate, pioneering and visionary work is helping to bring about the renaissance and advancement of natural healthcare through his dedication to the wellness and spiritual enlightenment of humanity.
---
Peer Heissel, HP ~ Denmark
Face Reading ~ An Indispensable Tool to Optimize Communication

Full Bio & More Info Coming Soon
---
Javier Echavarren Otin ~ Spain
Lecture: Evolution of Iris Signs in Multiple Reflex Iridology

Full Bio & More Info Coming Soon
---
Jason Rozin ~ Netherlands & USA
Lecture: The Positive and Negative Roles of Proteins in the Body
 
Full Bio & More Info Coming Soon
---
Dra. Liliana Andino de Díaz ~ Honduras
Lecture: Iris Indicators for Arthritis

Full Bio & More Info Coming Soon
---
 Paul Ling Tai, DPM, FACFS, ABPS, ABAARM, DACBN ~ USA
1. Mitochondrial Diseases: Complete Regenerative Medicine Protocol for Adrenal Fatigue, Muscular Fibromyalgia, Hypothyroid, Obesity and More
2. Practical and Effective Scientific Approach to Anti-Aging and Rejuvenation

Professor, Board Certified Surgeon, Chairman, President and International Lecturer, Dr. Paul Ling Tai is a well-respected authority on anti-aging and regenerative medicine, weight loss and obesity. Dr. Tai is an internationally recognized expert in herbal and cosmetic compound engineering, healthy aging skincare, non-invasive plastic surgery, skin restoration and skin fitness, and clinical research and development. He currently holds fourteen (14) U.S. Patents and is the author of 7 bestselling books. Dr. Tai is a medical consultant to thousands of Doctors on difficult cases globally, earning him the title of "a Doctor's Doctor" and the "Doctor of Last Resort."
1st Lecture: Mitochondrial Diseases: Complete Regenerative Medicine Protocol for Adrenal Fatigue, Muscular Fibromyalgia, Hypothyroid, Obesity & More
In naturopathic medicine clinics, we often see modern diseases unknown to society only 70 years ago: chronic fatigue syndromes, mitochondrial diseases, dementia & Alzheimer's disease, hypothyroid, muscular fibromyalgia and auto-immune diseases. Over 150 MILLION Americans are affected, and with no clear treatment available, doctors give prescription drugs that only calm and alleviate symptoms. What is the common underlying pathophysiology of these diseases. A dysfunctional mitochondrion that allows for disease to ensue, followed by an untimely death. Come and learn a clear, concise and complete treatment protocol with all natural supplements highly focused on patient's improvement and solving the problem in 30 days.
2nd Lecture: Practical & Effective Approach to Anti-Aging & Rejuvenation
Prof. Dr. Paul Ling Tai's protocol for a younger and stronger you is based on scientific research and successful clinical results of the thousands of men and women he has helped rejuvenate in the past years. Dr. Tai will speak on the importance of Saliva Hormone Testing as an effective, non-invasive, and simple technology to accurately measure the level of an individual's hormones such as: DHEA, Progesterone, Testosterone, Cortisol, Estriol, Estradiol and Estrone. Dr. Tai will also share the secret of a plant extract which helps to rejuvenate men and women as well as eliminate menopause and andropause symptoms.
---
Jeffrey Marrongelle, DC, CCN ~ USA
Lecture: Foundations of Physiology in Clinical Practice

Jeffrey L. Marrongelle is a Doctor of Chiropractic, and a Certified Clinical Nutritionist. He has been practicing homotoxicology and nutrition in connection with his practice for 30 years. Dr. Marrongelle has successfully integrated nutrition, herbal drainage remedies, and complex homeopathy with structural modalities to assist his patients with a wide-range of conditions.
Dr. Marrongelle is a graduate of Capital University of Integrative Medicine (CUIM) in Washington, D.C., and has completed a Doctorate of Integrative Medicine degree. He is a primary researcher in the effects of electromagnetic fields with the human physiology. He is frequently retained as a consultant and lecturer on nutrition and integrative medicine.
Lecture: Foundations of Physiology in Clinical Practice
Dr. Marrongelle will be describing and detailing foundational biological functions which are disrupted by the influences of modern living. Consideration will be given to environmental toxicity, electromagnetic pollution and epigenetics in cellular physiology. Methods of assessment and interventions will be discussed and foundational therapies detailed. A specific interest will be the inclusion of iridology analysis as an assessment tool and outcome biomarker.
---
 James H. Martin, ND, DCCN, DABCN ~ USA
Lecture: What is the Miracle Molecule?

Full Bio & More Info Coming Soon
---

Carlo Vargas, Ph.D ~ Mexico
Lecture: Microencapsulation and Liposomes: Nutrition Nanotechnology
Full Bio & More Info Coming Soon
---
 Patrick K. Porter, PhD ~ USA

 Lecture: How Light with Sound is a Natural Solution to Improve Brain Function
Learn how the application of light and sound frequency is changing the way we treat brain injuries and how Heart Rate Variability (HRV) is guiding the science. With the help of over 1300 clinics in 40 countries, Dr. Porter has shown that the use of light and sound frequencies can change the way the body repairs itself. You will learn the eight different applications for which he has found the science most useful—from aiding the brain in overcoming traumatic injury, PTSD, Autism to stress recovery and healthy sleep. Finally, you will learn simple steps to applying this knowledge in your life or in your healing work.
Patrick K. Porter, Ph.D. is developer of the BrainTap™ headset, technology distinctively designed to balance brain wave activity while activating the brain's neuroplasticity. More than 1300 health clinics worldwide use BrainTap to address the stress component of health and wellness. Dr. Porter has been featured in The Wall Street Journal, People,Entrepreneur and INC magazines and on ABC, NBC, CBS and the Discovery Channel. He is head of mind-based studies at Quantum University and is a licensed trainer of NLP. He is the author of six books including his popular Thrive in Overdrive, How to Navigate Your Overloaded Lifestyle.
---
Cindy "Mahealani" Sellers ~ USA

Lecture: Iridology and the Underlying Thought and Emotional Causes with Tools to Change Lives
Cindy "Mahealani" Sellers, author of You Don't Have to Hurt Anymore – The Enlightened Way to Health and developer of Angel Farms Cleansing and Rejuvenation Center in Hawaii, will be sharing her extensive knowledge of cleansing the body/temple and attaining enlightenment. She will share how she uses iridology with cleansing of the whole body, mind and spirit, with simple techniques that return the body to health and vitality. Learn about The Cleanse that creates absolute miracles!
Cindy Sellers has been helping people restore their lives back to wellness for over 26 years. Among her many skills, she is board certified in colon hydrotherapy and has studied several systems of herbalism. She is a ReikiMaster, certified iridologist, nutrition counselor, spiritual teacher, award winning author and more.
Cindy and her husband, Larry, have a cleansing and rejuvenation center, Angel Farms, on the big island of Hawaii. They use a holistic approach to helping people to help themselves to improve balance and wellness in their lives.
---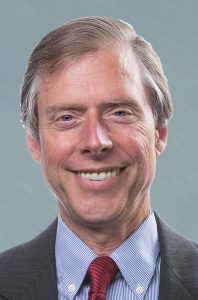 Stuart W. Titus, Ph.D ~ USA
Lecture: Medicinal Aspects of CBD and Cannabis

Full Bio & More Info Coming Soon
---
We have a few more speakers who will be posted soon!
We are currently scheduling their photo shoots, photo-shopping their pics, writing up their bios, tweaking their lecture titles, and we will post all that very soon!