"OUR" 17th Annual Congress Speakers

David J. Pesek, PhD

 USA
ICI Founding President's Message
Dr. Pesek is heralded as "The New Pioneer in Iridology", and as "One of the World's Pre-eminent Iridologists" by leading natural health organizations. He has received numerous awards including the Dr. Ignaz Péczely Award in recognition of his contributions to the advancement of iridology worldwide. As an internationally recognized authority in the fields of iridology and human behavior, David shares his knowledge and wisdom through lectures, clinical practice and a seminar series that leads to a Diplomate of Holistic Iridology® credential. He also serves as the founding president of the International Institute of Iridology® and of the International College of Iridology®. David has created the premier event in the field entitled, "OUR" Annual International Integrative Healthcare and Holistic Iridology Congress™. This world class event is now in its 17th year.
Dr. Pesek is on the faculty of several institutions that teach natural and integrative medicine. He has educated students, practitioners and Diplomates of Holistic Iridology® in over 50 countries reaching all continents. For over 40 years, David's passionate, pioneering and visionary work is helping to bring about the renaissance and advancement of natural healthcare through his dedication to the wellness and spiritual enlightenment of humanity.
---
Garry F. Gordon, MD, DO


USA
Live to be a Healthy 100+ In Spite of Our Environment
Bio and more information coming soon!
---
Patrice Ponzo, ND, Hp, Ir

France
The Diathesis Filter: A New Approach to Iridology
Bio and more information coming soon!
---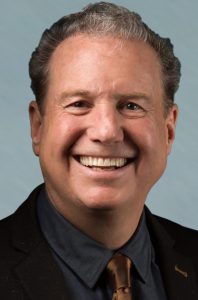 Frank King, DC, ND

USA
Healing the Whole Person with New Breakthroughs in Homeopathy
Dr. Frank King is a doctor of chiropractic and naturopathy with a 40-year background in natural healthcare. He is a nationally recognized researcher, homeopath, lecturer and author of The Healing Revolution. He is also the founder and president of King Bio, an FDA-registered natural pharmaceutical manufacturer, which he established in 1989 after developing breakthroughs in homeopathic medicine a decade earlier.
King Bio has now manufactured more than 500 safe, homeopathic medicines for people and pets. Dr. King's professional line, SafeCareRx, provides high-potency, pure water based formulas used in offices and clinics by chiropractors, acupuncturists, naturopaths, and medical doctors nationwide.
Lecture:
Healing the Whole Person with New Breakthroughs in Homeopathy
Dr. King will provide the iridologist with new, breakthrough tools in homeopathy to complement nutritional and herbal protocols and broaden the scope of the practitioner's therapeutic results. The whole person is both biochemical and bioenergetic. Homeopathic medicine offers rapid therapeutic results that herbs and nutrition alone cannot provide. Dr. King has revolutionized the ease with which practitioners can incorporate his contemporary homeopathic methods and medicines into their practice. In addition, he offers free tools online, allowing you to immediately help your patients and clients more fully.
Workshop:
Become a Renowned, Successful Homeopath in Just 6 Hours
Dr. King will provide a concentrated program, introducing the functional aspects of contemporary homeopathy for every style and discipline of practice. His goal is to equip the practitioner with the practical, functional foundations of contemporary homeopathy including definition, history, regulation, manufacture methods, terminology, and relationship with various disciplines of practice. After completing this workshop, the practitioner should be able to:
• Describe and discuss homeopathy with their patients.
• Discern and discover correct homeopathic products for their patients.
• Manage acute and chronic conditions with their patients.
• Successfully manage a broad spectrum of health conditions.
• Apply these procedures with any company's homeopathic products.
---

Gino Bellinfante B.Sc., N.D., H.D., C.C.I.I.

Canada
Multidimensional Iridology ~ Making the Link
Gino's love for Spirituality and Iridology motivated his research in the field of Sclerology and Spiritual Qualities in Iridology. His first presentation of these two studies was at a conference in Venice Italy, in April 2001. He has since lectured internationally.
He is the author of 2 study manuals:
• Spiritual Qualities and Iridology
• Sclerology, An Ancient Science in a Clinical World
Gino is a member of:
• CPMDQ – Corporation des Practiciens en Medecines douces du Québec
• ANPQ – Association Des Naturopathes Professionnels du Québec
He currently serves on the board of directors as dean for:
• CNHS – The College of Natural Health Sciences (Quebec / Canada)c
Lecture: Multidimenstional Iridology ~ Making the Link
The wording "Multidimensional Iridology" encompasses several dimensions or aspects of an iridological sign researched in different sectors. The subject of Multidimensional Iridology is the ability to link a sign with a sense of diversity, physical, emotional and spiritual. We will examine the pupil, IPB, collarette, iris, and sclera, looking for the connection within these sectors.
---
Paul Ling Tai, DPM, FACFS, ABPS, ABAARM, DACBN

USA
Mitochondrial Diseases: Complete Regenerative Medicine Protocol for Adrenal Fatigue, Muscular Fibromyalgia, Hypothyroid, Obesity and More

Practical and Effective Scientific Approach to Anti-Aging and Rejuvenation
Professor, Board Certified Surgeon, Chairman, President and International Lecturer, Dr. Paul Ling Tai is a well-respected authority on anti-aging and regenerative medicine, weight loss and obesity. Dr. Tai is an internationally recognized expert in herbal and cosmetic compound engineering, healthy aging skincare, non-invasive plastic surgery, skin restoration and skin fitness, and clinical research and development. He currently holds fourteen (14) U.S. Patents and is the author of 7 bestselling books. Dr. Tai is a medical consultant to thousands of Doctors on difficult cases globally, earning him the title of "a Doctor's Doctor" and the "Doctor of Last Resort."
Lecture: Mitochondrial Diseases: Complete Regenerative Medicine Protocol for Adrenal Fatigue, Muscular Fibromyalgia, Hypothyroid, Obesity & More
In naturopathic medicine clinics, we often see modern diseases unknown to society only 70 years ago: chronic fatigue syndromes, mitochondrial diseases, dementia & Alzheimer's disease, hypothyroid, muscular fibromyalgia and auto-immune diseases. Over 150 MILLION Americans are affected, and with no clear treatment available, doctors give prescription drugs that only calm and alleviate symptoms. What is the common underlying pathophysiology of these diseases. A dysfunctional mitochondrion that allows for disease to ensue, followed by an untimely death. Come and learn a clear, concise and complete treatment protocol with all natural supplements highly focused on patient's improvement and solving the problem in 30 days.
Lecture: Practical & Effective Approach to Anti-Aging & Rejuvenation
Prof. Dr. Paul Ling Tai's protocol for a younger and stronger you is based on scientific research and successful clinical results of the thousands of men and women he has helped rejuvenate in the past years. Dr. Tai will speak on the importance of Saliva Hormone Testing as an effective, non-invasive, and simple technology to accurately measure the level of an individual's hormones such as: DHEA, Progesterone, Testosterone, Cortisol, Estriol, Estradiol and Estrone. Dr. Tai will also share the secret of a plant extract which helps to rejuvenate men and women as well as eliminate menopause and andropause symptoms.
---
Norman O. Gonzalez, DC, NL, Dip.H.Ir.

 Puerto Rico
Nutritional Considerations for Specific Iris Findings
Dr. Norman González-Rivera, was born in Puerto Rico. Dr. Norman has been in the practice of traditional naturopathy and iridology since 1981 when he began his practice in Queens, New York. In 1995 he obtained his doctorate in chiropractic at New York Chiropractic College.
As member of the first traditional naturopath licensing board in Puerto Rico, he has contributed to the profession for many years. Dr. Norman and his father have produced various radio and TV shows for many years at their own Health TV station, TIVA-TV, which airs throughout the island of Puerto Rico and transmits worldwide.
Dr. Norman is a professor at EDP University where he lectures on Phytotherapy, Complementary Therapeutic Methods, Naturopathic Clinical Practice and Holistic Iridology for the traditional naturopathic science master's degree program. He has been a Diplomate of Holistic Iridology and member of the International College of Iridology since 2012.
Lecture: Nutritional Considerations for Specific Iris Findings
During the presentation Dr. Norman will be considering various clinical cases where nutrition plays an essential role when properly identified during iris evaluation. He will include general nutrition and phytotherapy that could be used or considered in certain iridological findings such as, diabetic diathesis, leaky gut diathesis, auto-immune diathesis, allergic diathesis, and more.
---

Patrick K. Porter, PhD

USA
How Light with Sound is a Natural Solution to Improve Brain Function
Bio and more information coming soon!
---
Cindy Sellers

USA
Iridology and the Underlying Thought and Emotional Causes with Tools to Change Lives
Bio and more information coming soon!
---
Dr. med. Igor Gonskij


Ukraine
Iridotyping as a Model for Designing Individualized Treatment in Medicine
In 1983 Dr. Igor Gonskij graduated from the Ivano-Frankivsk Medical Institute in Ukraine as a doctor of medicine. He received training in acupuncture in 1986 and had an internship in homeopathy in 1990. He is also trained in electro bioresonance diagnostics and therapy.
Dr. Gonskij has had 27 years of experience in iridology. He took part in the first All-Union Conference on iridodiagnosis in 1990 in Moscow. He has created a computer program named "Paradigma" which is based on iridodiagnostic principles. With a team of authors, Dr. Gonskij has put forth a new, patented, medical technology – iridogenetic typing.
Lecture: Iridotyping as a Model for Designing Individualized Treatment in Medicine
Iridogenetic typing enables effective treatment and prophylactics using information about the hereditary constitution of the individual. The constitutional approach is utilized in traditional homeopathy treatment protocols. In homeopathy, visual and behavioral criteria, as well as a patient's feelings and symptoms are taken into consideration. With the addition of an iridologic component using constitutional typing, it is possible to achieve a more accurate system for treatment. We position iridologic typing (IT) as a new trend in homotoxicology based on iridology and homeopathy.
---
Jeffrey Marrongelle, DC, CCN

USA

Foundations of Physiology in Clinical Practice
Jeffrey L. Marrongelle is a Doctor of Chiropractic, and a Certified Clinical Nutritionist. He has been practicing homotoxicology and nutrition in connection with his practice for 30 years. Dr. Marrongelle has successfully integrated nutrition, herbal drainage remedies, and complex homeopathy with structural modalities to assist his patients with a wide-range of conditions.
Dr. Marrongelle is a graduate of Capital University of Integrative Medicine (CUIM) in Washington, D.C., and has completed a Doctorate of Integrative Medicine degree. He is a primary researcher in the effects of electromagnetic fields with the human physiology. He is frequently retained as a consultant and lecturer on nutrition and integrative medicine.
Lecture: Foundations of Physiology in Clinical Practice
Dr. Marrongelle will be describing and detailing foundational biological functions which are disrupted by the influences of modern living. Consideration will be given to environmental toxicity, electromagnetic pollution and epigenetics in cellular physiology. Methods of assessment and interventions will be discussed and foundational therapies detailed. A specific interest will be the inclusion of iridology analysis as an assessment tool and outcome biomarker.
---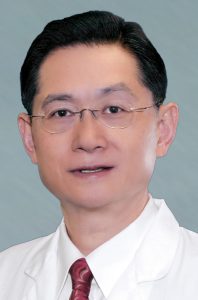 Luke Cua, LAc, OMD

China/USA

Acupuncture without Needles
Luke Cua is a doctors' doctor, Doctor of Oriental Medicine, Licensed Acupuncturist, and Herbalist. From his past seven generations' and his personal 30-years of experience, he along with his research team have created NANO VITA WATER, NANO HERBS LIGHT, New Vita Nano Herbs, and one needle qi-gong acupuncture technique to tackle difficult cases.
Lecture: Acupuncture without Needles
Dr. Luke will reveal the health secrets of his past generations. This includes an anti-aging method from Traditional Chinese Medicine and nano technology. These secrets will rejuvenate your patients' health by restoring their body's balance and harmony. Within a short time, their revitalized state should become apparent with marked improvement in facial appearance, physical strength, emotional well-being, cancer immunology and brain health. NANO HERBS LIGHT is one of treatment tools that makes it easy to get better result than general acupuncture. After three minutes of treatment, patients can experience the improvement. Dr. Luke believes that every attendee can learn and practice this method.
---
Carlos Garcia Rendon, MD
 
Mexico
Nutraceuticals and Nutrigenomics in Chronic Degenerative Diseases
Bio and more information coming soon!
---

Thomas L. Mather, ND, CTN, ThB, DipHIr

USA
Series Relationship for Lyme Disease
Dr. Thomas L. Mather has been in practice as a Health Counselor for the past 35 years. He was certified by the American Naturopathic Medical Certification and Accreditation Board in December 2002 as a Board Certified Naturopath.
In April 2008, Dr. Mather received his Diploma of Holistic Iridology from the International Institute of Iridology. He received his second Diploma as Doctor of Naturopathy from the Trinity School of Natural Healing on September 21, 2011. His current certification received from the Naturopathic Certification Board is the Certificate in Traditional Naturopathy, October 10, 2015.
Dr. Mather has a family practice in Birchardville, PA, USA
Lecture: Series Relationship for Lyme Disease
Dr. Thomas L. Mather will be presenting a method of treating Lyme Disease and co-infections using homeopathic remedies. Following the program presented by Deseret Biologics Series Kit protocols, we will be able to see the presentation and treatment protocols of the series kits developed first in Europe then in the United States.
With the CDC declaring in the last three years that over 300,000 new cases of Lyme disease and co-infections are diagnosed each year, it is ever more important to understand the practical method of treating and ameliorating symptoms of these infections.